Another inspirational spring trip to NYC means another post about boutique hotel excellence, this time an overview of Hotel Eventi (A Kimpton Hotel) and The Beekman Hotel (a Thompson Hotel). What these two hotels do well is offer a complete immersion into the feel of the NYC neighborhood in which they are situated. They also boast new and incredibly impressive art packages, put together by some of the best curators out there. To snag a tagline from Hotel Eventi, both of these hotels are "redefining hotel art." And while art is just one aspect of the visual luxuries you will encounter walking into each of these hotels, the quality of the art is what elevates them to the truly high-end.


HOTEL EVENTI
Hotel Eventi is as hip as it gets - it feels very much like you just stepped into a wealthy collector's city apartment. The work is sort of nonchalantly placed around the main level, yet many of the works are instantly recognizable. Eventi's collection is made up of contemporary work, which is fitting since the hotel is right in the heart of Chelsea, arguably one of the most influential, art rich districts in the world. Reunion Goods & Services is who we have to thank for the impressive design, and the art was selected by curator (visionary) Kyle DeWoody. The hotel effortlessly carries an "artful atmosphere" and despite the high caliber of work, it all feels accessible. Just in and around the lobby you will see work by Barbara Nessim, Alex Katz, and Augustus Thompson. Highlights were the incredible hand-altered mirror by Tony Matelli, the commissioned light fixture/sculpture by Kwangho Lee, a gorgeous Lorna Simpson and a powerful photographic abstract by Mariah Robertson. The Ernesto Leal piece behind the reception desk is also very swoon-worthy. All in all the Reunion Team along with DeWoody have created a thought-provoking, comfortable space in a superior art location in the city. The art and city views you will find in the guestrooms are nothing to sneeze at either.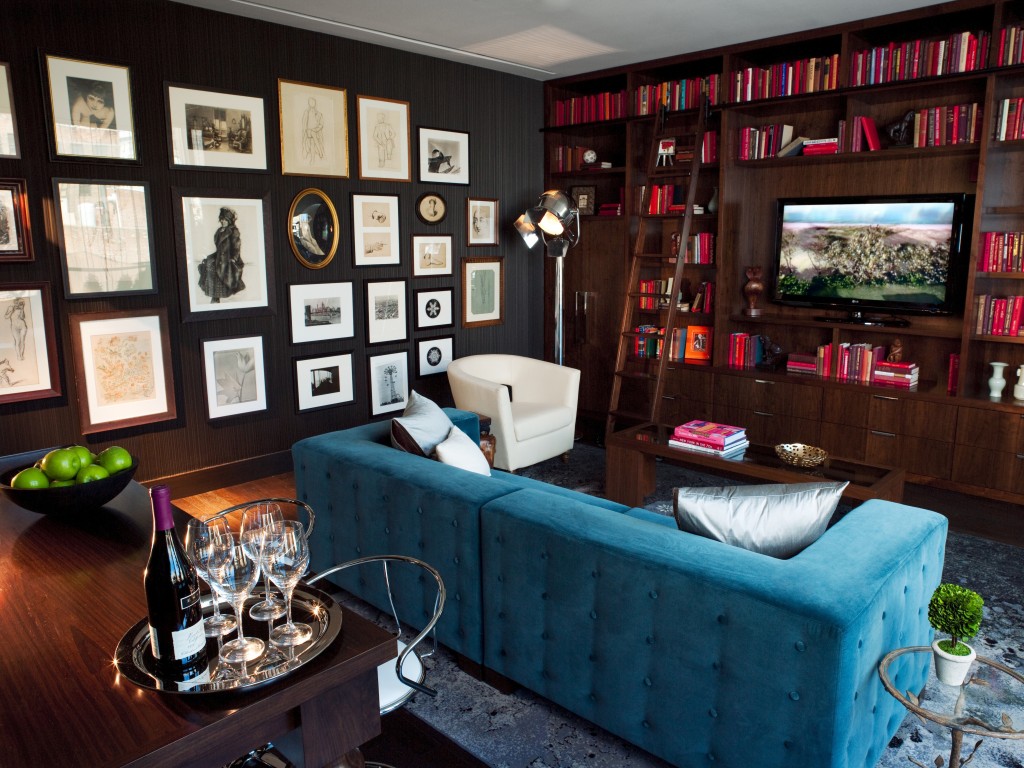 THE BEEKMAN HOTEL
Down in Lower Manhattan, another absolute gem is The Beekman Hotel. Built in 1880, this Queen Anne style building was the first public library in Manhattan; the Mercantile Library Exchange. Recently transformed into an outstanding boutique hotel, great care was taken to preserve some of the original features including a beautiful 9 story atrium. The elevators, staircases, and ironwork transport you back in time. Although the art package is comprised of brand new works, they blend seamlessly with the hotel's classic features and old NY atmosphere. Katherine Gass, Founder of James Company (Contemporary Art Projects) and curator of The Beekman Art Collection says "hotels are community places and art offers an important expression of the community - one that has an innovative, creative and economic return." Each piece was commissioned with the literary history of the building in mind. Works by Jane Hammond, Cathy Cone, Catherine Howe, and Nathalia Edenmont are inspired by an Edgar Allan Poe poem entitled "A Dream Within A Dream" and are installed throughout the elegant lobby and bar areas. Besides the amazing over-painted historical portraits by Cone, another favorite would be two tiny Patrick Jacobs dioramas which are inset in the passageway between the reception and concierge desks. Seen through tiny glass lenses, the imagery is of a field of dandelions and weeds - giving a glimpse of a time before high-rises took over the city. To stop and peer into these lenses is unexpected distraction within an already breath-taking experience.
These two hotels have made a conscious decision to pour time, attention and money into the art they have hanging on their walls. It is inspiring to see so many commissions of local and international artists, and such a thoughtful blend of styles and non-traditional media when that is obviously not the easiest way to go. The Beekman offers a printed booklet for interested guests to read about the collection (and it's printed like an old-timey script) and will host ongoing events and collaborations with art and cultural partners. The employees at Hotel Eventi were able to explain exactly where Ernesto Leal is from and were eager to do so despite the accumulating line of guests wanting to check in or out. Caring so much about the art shows how much these hotels care about the experience of their patrons because to snag another line: "lasting memories are defined by unforgettable moments." No matter how much you travel, you wouldn't mix either of these hotels up with another. You would wake up knowing exactly where in the world you were.
Boutique. Sophisticated. Perfection.